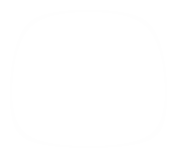 Our Story
With a mindset to create, maintain and expand business, encouraging clients to spend their marketing naira wisely - NICHE CARVERS came into being and today is one of Nigeria's growing marketing communications agencies.
Our unique aim is to ensure that brand or organisation that seek our services stands out distinctively from the crowd with evidence-based Integrated Communications Solution
At the core of our existence, we carve a desired niche for our client in the market and in the mind of the audience to provide efficient and innovative communications strategies.
Our Value: Ingenuity | Professionalism | Profitability

Our Path: Beyond traditional approaches, we create solutions aligned to people's values and build sustained attention to complex problems.

Our Destination: To be a creative marketing communication consulting firm of global repute
Our Offering
Okay...we don't mean offering like in church...it means what we have to offer you.
We take advantage of effective measurement of digital marketing, consistency of branding, creativity of advertising, reputation of public relations, power of idea, beauty of publications and printing, to take your brand to the next level.
Via our strategic alliances with Click Media [Web Design & development], Reputation Raiser [PR], Flightwheel [Printing & Publishing] we offer clients a wide range of marketing communications services. We bring depth and breadth of experience in a wide variety of disciplines and vertical markets.
E-Commerce Solutions

Digital Marketing – Strategy |Planning | Implementation | Reporting
Mobile Marketing
CRM - Data Entry | Analysis | Auditing | Segmentation | Reporting

Brand Media Management

Creation of Multi-Channel Solutions
Use scientific planning tools [Media Star] to develop media strategy
Advisory service on media budget management & allocation
Media Negotiation & Buying

Website Development & Design
Modeling Agency (Kids Only)
Corporate Identity Package
Our Team
Our specialized communications team has the know-how to bring a range of campaigns together under one roof. We proffer solutions to clients in the most valuable areas such as digital marketing, media management, public relations, branding and printing– we do it all, we do it well!!
So, what can we do you for?
Do you have a brief for us?
Click here
Want to give us a call instead?
Call now